Invest in commodities now with Picard Angst
Utilise the momentum: The business cycle, historically low prices, inflationary pressure, declining reserves and other factors create an ideal environment for investing in commodities. Choose commodity strategies developed by Picard Angst: With their attractive risk/return profile, they are extremely successful and have been outperforming their benchmarks for years. Speak to one of our experts now.
Momentum 1: Commodity prices at an historic low
The global economic crisis of the 1930s was the last time commodities markets saw the kind of a cyclical downturn they have experienced in the years since the global financial crisis.
Momentum 2: Ideal phase in the business cycle
Viewed historically, commodities investments made late in the expansion phase of the business cycle have reliably and significantly outperformed both stocks and bonds.
Momentum 3: OECD oil stocks shrinking
Even if OPEC and Russia increase their production by one million barrels per day in the next quarter, OECD inventories will fall to a critical level in 2019.
Momentum 4: Inflation driving commodities prices higher
Commodities are characterised by high sensitivity to inflationary developments. A well-diversified commodities portfolio is therefore an excellent defensive hedge against rising inflation.
Energy
Demand for energy commodities remains strong, and reserves are falling quickly. Geopolitical risks and rising interest rates continue to drive prices higher. It is not possible for production capacities, in US shale oil production for example, to be increased in the short term. The market outlook is bullish for all energy sources except natural gas.
Industrial metals
Mining sector investment has been scaled back dramatically since 2012. This has only become perceptible very recently. Strong global demand will be driven in the medium term by the transition to electric vehicles. Cobalt, lithium, copper, aluminium and nickel are benefiting from this change. The market outlook is bullish for all industrial metals except zinc.
Precious metals
The escalating trade dispute between the US, China and Europe is increasing the demand for and prices of precious metals. At the same time, the US government is lowering taxes and increasing spending. The result will be twin deficits, which will weaken the US dollar over the long term. This means the market outlook is bullish for precious metals except platinum.
Agricultural commodities
Demand is higher than supply for nine out of ten agricultural commodities. Corn and soy reserves are declining despite very good harvests in recent years. Prices are not good enough for producers to increase their capacity. The market outlook is bullish for the most important agricultural commodities except coffee and wheat.
Choose Picard Angst's commodities expertise
The commodity strategies developed by Picard Angst in 2006 are extremely successful and have an attractive risk/return profile. They have been outperforming their benchmarks for years. With their intelligent composition based on economic representativeness, their optimal diversification and superior roll yield behaviour, they generate long-term outperformance with moderate volatility.
---
Picard Angst offers better performance
Picard Angst commodity strategies are based on the Picard Angst Commodity Index, which has outperformed all benchmarks over the long term.
Picard Angst offers a better risk/return profile
The systematic engineering of Picard Angst commodity strategies leads to significant, long-term outperformance compared to benchmarks, accompanied by low volatility risk.
"Trade conflicts have weighed heavily on the commodity markets over the summer, however the strong growth momentum in the economic cycle will gain in importance sooner rather than later."
Dr David-Michael Lincke, Head of Portfolio Management
Six good reasons to invest in commodities now
Business cycle
Towards the end of the expansion phase, commodities generate the best yields of all investment classes.
Inflation
Commodities show the highest sensitivity to inflation, which drives commodities prices higher.
Interest rates
Rising interest rates provide additional momentum to commodities prices.
Reserves
Stock reserves are declining for many commodities, especially crude oil.
Production
Short-term production capacities are already exhausted in many places.
Geopolitics
Many actors, including the US, China Russia, Iran and Venezuela, are stoking commodities prices.
Your contact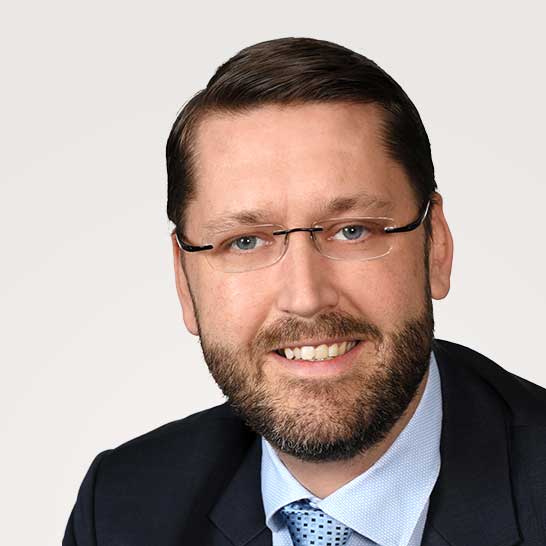 Christopher Kumpas
CEO Picard Angst MEA
+
* Past performance is not indicative of future results. Performance and risk figures are based on net asset value and are calculated without taking into account any possible additional costs or fees incurred by the investor in conjunction with the issue, redemption or swapping of fund shares.