Traditional values. Swiss strengths.
Picard Angst MEA is an independent financial services provider. We have been active and regulated in the DIFC since 2014 offering institutional investors a full range of structured-product and holistic wealth management services. Founded in Switzerland in 2003 we develop and manage our own investment funds and accept individual asset management mandates. Picard Angst MEA is regulated by the Dubai Financial Services Authority.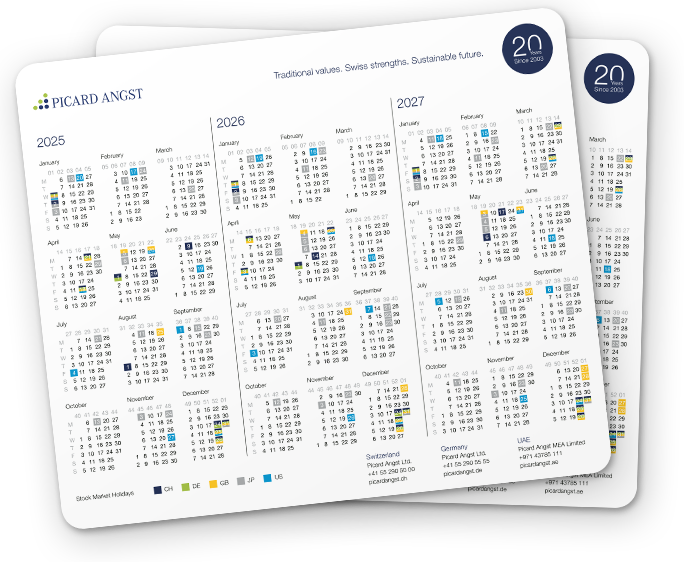 ---
Mousepad with stock exchange holidays
Order our handy mousepad now, featuring a 2023 to 2025 calendar and the stock exchange holidays.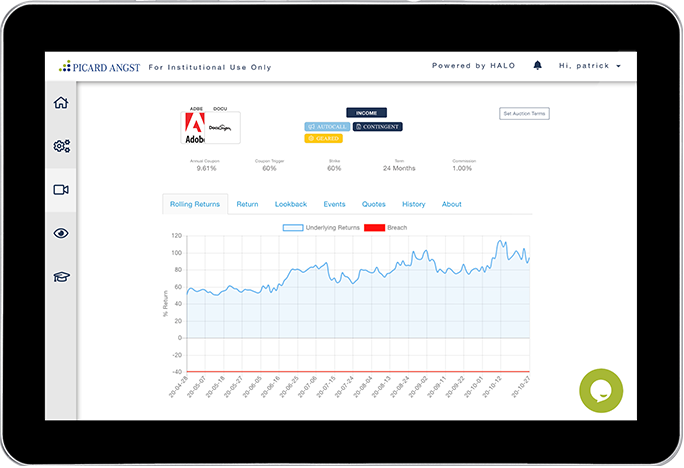 ---
Your derivative in 60 seconds
Create your own structured products with our HALO derivatives platform now.
Facts & Figures
4.5 bn
Assets under management in Swiss francs
40
Employees in Switzerland and Dubai
8
Funds: Commodities, equities and focus areas
"Independence, expertise and innovation: Our unique combination of traditional values and Swiss strengths is the secret to our long history of success."
Maurice Picard, Founding Member