Swiss Development Residential Capital Increase
'We've doubled our portfolio and remain optimistic.'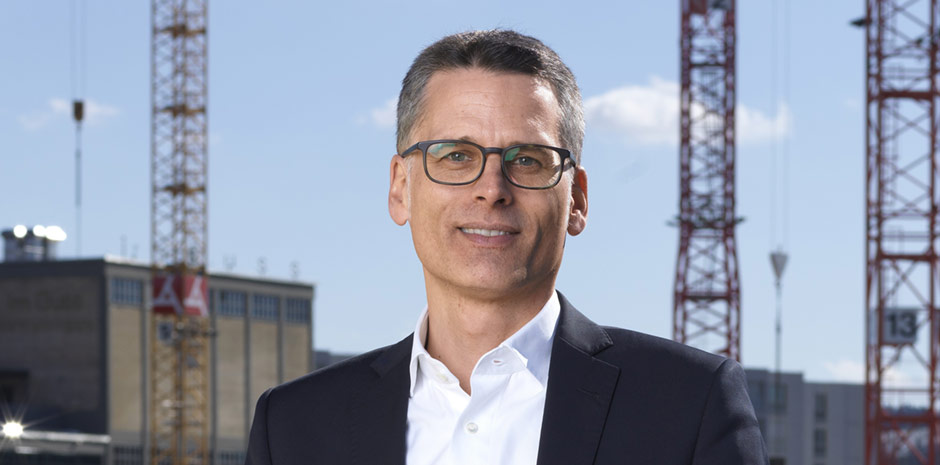 Tobias Meyer is Head of Development & Construction at the Steiner Investment Foundation. An architect with a degree from a Swiss Federal Institute of Technology, he has more than 20 years of experience under his belt in the construction and real estate sectors and acts as the developers' representative on investment projects, development projects, new-build projects and renovation projects.
Swiss residential real estate offers pension funds the prospect of appealing returns. With Swiss Development Residential from the Steiner Investment Foundation, Picard Angst is offering them the opportunity to invest in development projects at an early point in time, thereby generating above-average returns. In this interview, Tobias Meyer, in charge of development projects for the investment foundation, explains the background behind the upcoming capital increase, and the opportunities that go along with it.
You have been a member of the management team at the Steiner Investment Foundation since 2020, while simultaneously heading up the Development & Construction department. What significance does this field hold within the investment foundation, both today and in the future?
We have a sizeable acquisition pipeline, our projects are diverse and we are experiencing steady growth. The Steiner Investment Foundation strives to actively manage the projects it acquires: active project management instead of passive monitoring. That's what we, and our team in the Development & Construction department, are responsible for.
Multi-project management is already of importance today, and, with steady growth, it will become yet more significant in the future. Across the entire portfolio, we want to have an impact on every project phase, for the benefit of our customers. While we're on the subject, it's important not to forget that we have two customer groups: we've got investors, on the one hand, and tenants and buyers, on the other. Our project management is successful if we aim to meet the interests of both groups.
Over the past 18 months, the foundation's net assets have doubled to CHF 460 million, with the project portfolio experiencing strong growth at the same time. How are you handling this fast-paced growth?
By not just ensuring we're protected from a commercial perspective: over the past six months, we've hired new experts, built up resources and created a strong corporate culture. That means even our organisation itself is reflecting this growth.
In January, you announced the acquisition of a large-scale project in Geneva – an all-new district called 'Jardin des Nations'. What does this mean for the Steiner Investment Foundation, and what are the next steps for the project?
Yes, 'Jardin des Nations' is our largest project. It is a great success that the Steiner Investment Foundation, in collaboration with the team at Steiner AG, was able to win the investor tender for the sale of the 40,498 m² plot in Geneva's district of international organisations. Located at the heart of the Jardin des Nations, this project represents an exceptional chance to add this high-quality urban development to the international city of Geneva.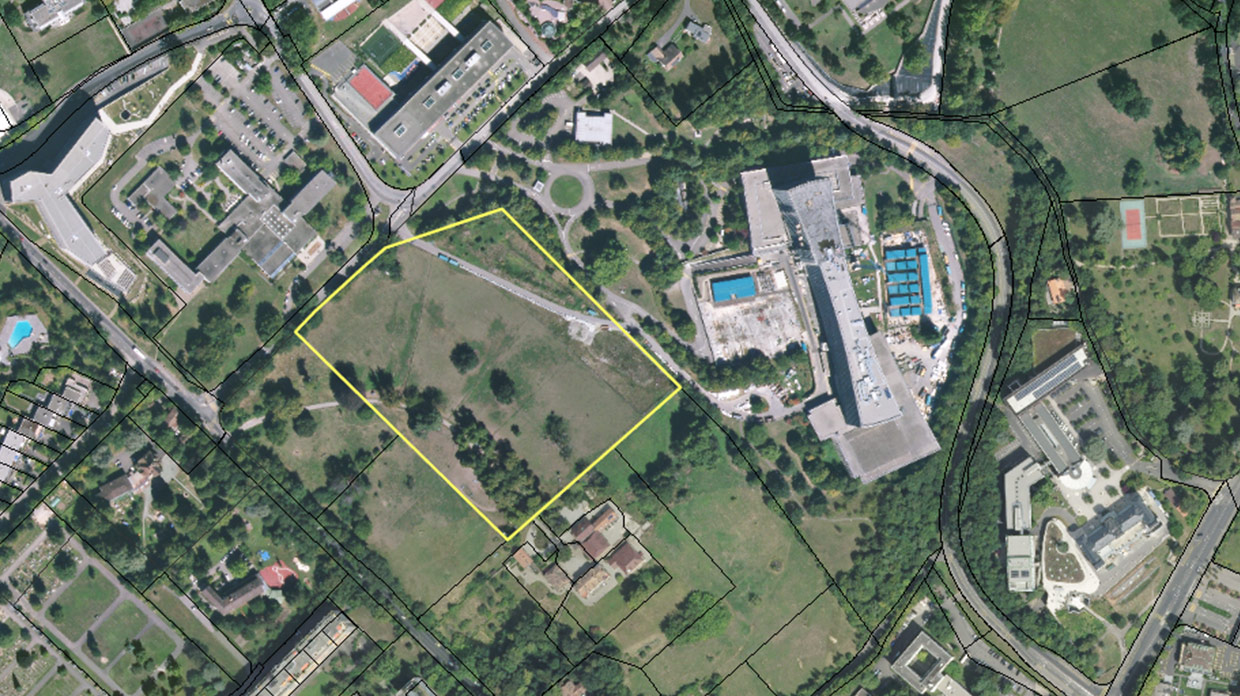 Working closely with the development team at Steiner AG, we will develop a lively, international hub for every generation. The plan is for mixed use, with offices, homes, shops and service areas, such as a hotel, for example. Attractive green spaces are also planned for the new district. The 'Jardin des Nations' project envisages a district plan and an architecture competition. After this preparatory phase, it is anticipated that construction will start in 2024 and be completed in 2027. At present, the investment volume is around CHF 400 million.
Often, people say that location is one of the key features to look at when valuing a property. What role does the location play when you're choosing development projects?
Yes, location is a key characteristic: centres and agglomerations are becoming ever denser, which is simultaneously a persistent trend and a necessity. Here, project developments can generate a sustainable effect that is very direct. In our eyes, projects on peri-urban sites are supplementary. Flexible working models and new mobility concepts enable people to live in suburban locations without sacrificing a good connection to the professional and cultural opportunities offered by a city. If we think further ahead, the significance of distance will completely change in the future, for example, with autonomous driving.
'The removal of the selling obligation has given us leeway to generate even better returns.'
Tobias Meyer, Head of Development & Construction at the Steiner Investment Foundation
The selling obligation ceased to apply as of 1 August 2019. This means that investment groups are now allowed to keep their properties in their portfolio after completion, without being obliged to sell them. What opportunities does this create for you and your investors?
I see the removal of the selling obligation as opening up another potential course of action for our portfolio management by increasing our leeway. If we do sell a property, we can wait for the right point in time and generate even better returns as a result.
Can you give us an insight into the roadmap for the Development & Construction department over the next few years?
'Swiss Development Residential' doubled its portfolio in the 2019 financial year with twelve new projects, and we've already acquired two projects this year within 'Swiss Development Commercial'. On average, we'll already be completing three projects a year until 2027. Alongside fiduciary management of all the projects, we are very aware that every project is embedded within an environmental, economic and social context. We take responsibility in this regard, too: we need to make decisions, use joined-up thinking and act in a results-oriented manner. This overarching perspective accounts for the success of our projects and means we are different from people who simply develop, carry out or market projects.
What impact could current economic developments related to the Covid-19 pandemic have on both the Steiner Investment Foundation's investment groups in the longer term?
We can all agree that the coronavirus crisis will entail an enormous dip in stability, both in terms of health and the economy. Within a few weeks, the unthinkable became reality.
As far as our 'Swiss Development Residential' and 'Swiss Development Commercial' investment groups go, two aspects offer reason to be optimistic, in my view: firstly, the renowned experts in the Swiss real estate market are once again forecasting high demand for real estate investments that will remain stable in the long term. Real estate remains an attractive option compared to alternative investment classes, particularly when interest rates are persistently low. And secondly, our large development projects are being completed from 2022 onwards, meaning that we're not fully exposed to the current situation of simply having to 'wait and see'.
The discussion about workplaces has piqued my curiosity. How do we want to shape teamwork, and what does this mean for the space needed within future new builds? Personally, I don't think the shift will take place quickly: companies are tied to leases and need to organise themselves within pre-existing spaces, first and foremost. In the short-term, providers of coworking spaces could benefit from the demand for more space triggered by distancing regulations. Conversely, facility management and the consideration of specific operational processes when planning service areas will certainly gain in importance. In this regard, development projects and new-build projects, in particular, can pair tried-and-trusted elements with new specifications. Similarly, I am also excited to see whether companies actually opt to expand their use of Switzerland as a production location, to benefit supply reliability and for the sake of stable supply chains. This would also represent an opportunity for our 'Swiss Development Commercial' investment vehicle.
Our partner, the Steiner Investment Foundation
Steiner AG has been active within Switzerland's real estate market for more than 100 years. The company set up an investment foundation in 2016: the Steiner Investment Foundation. The foundation enables Swiss pension funds to benefit directly from Steiner AG's experience as a developer, general contractor and full-service contractor.
Swiss Development Residential Capital Increase
Swiss Development Residential from the Steiner Investment Foundation sees Picard Angst offer Swiss pension funds an attractive real estate solution. Since being launched, it has generated average annual returns of 6.92%. It focuses on residential real estate projects at an early stage of development, drawn from Steiner AG's extensive pipeline. We are using the capital increase to give interested investors the opportunity to hold a stake in the future growth of the fund and its appealing long-term return prospects.
---
Subscription period

3 June to 26 June 2020

Issue volume

Up to CHF 50 million
---
---
Your contact
Andreas Staub
Senior Solution Advisor
+
This content is for information purposes only and should not be construed as an investment recommendation, investment advice or the result of any financial analysis, nor should it be construed as an offer or invitation to submit an offer. The "Guidelines for Ensuring the Independence of Financial Research" of the Swiss Bankers Association do not apply to this publication. This document does not constitute a simplified prospectus pursuant to Art. 5 CISA, an offering prospectus pursuant to Art. 652a or Art. 1156 CO or a listing notice within the meaning of the Listing Rules. Therefore, only the simplified prospectus drawn up by the issuer is authoritative, together with all additional product information of the issuer. The simplified prospectus and the additional product information of the issuer as well as the brochure "Special Risks in Securities Trading" may be obtained free of charge at any time from Picard Angst AG, CH-8808 Pfäffikon SZ (Tel. +41 (0)55 290 55 55* or e-mail info@picardangst.com).
From a legal point of view, structured products are debt securities (receivables), so that the default risk depends on the creditworthiness of the issuer. In this respect, the investor bears the risk of a deterioration in the creditworthiness or insolvency of the issuer, which can lead to a partial or total loss of the invested capital.
For a detailed description of all material risks (issuer risk, market risk, currency risk, liquidity risk, product-specific risks, etc.), please refer explicitly to the simplified prospectus of the issuer, together with all additional product information of the issuer. The information contained herein does not replace the qualified advice absolutely necessary prior to any purchase or investment decision, in particular with regard to all associated risks and the suitability of this product.
This publication and the financial product depicted therein are not intended for persons subject to a jurisdiction that restricts or prohibits the distribution of this financial product or of this publication or the information contained therein.
Performance achieved in the past must never be understood as an indication or guarantee of future performance. All information is provided without guarantee.
Calls to the number marked with (*) may be recorded. If you call this number, we assume that you agree to this business practice.