Half-year outlook 2018
Stagflation on the horizon?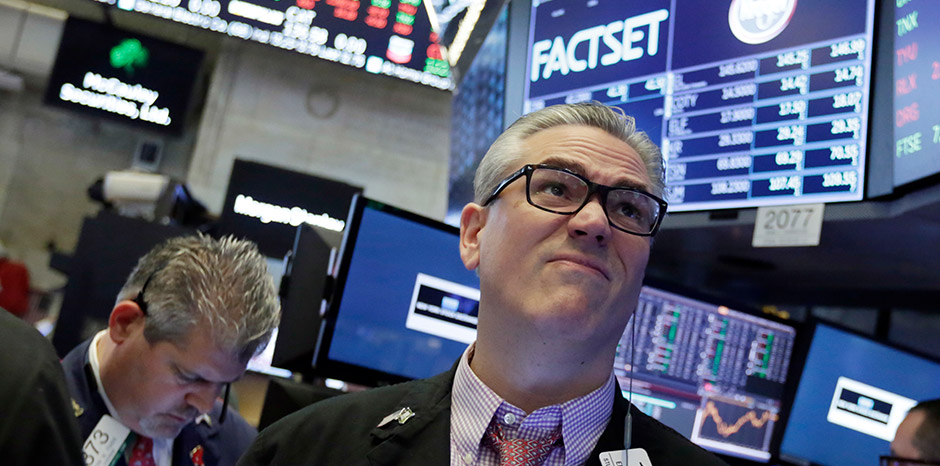 Trader Eric Schumacher on the New York Stock Exchange shows mixed feelings on Tuesday morning, June 26, 2018.
By the middle of the year, inflation trends had taken shape and at the same time growth momentum reduced. The risk of a stagflation scenario has significantly increased. Read how David Lincke, Head of Portfolio Management, predicts the further development of the markets for 2018 in our half-year outlook.
Some of the forecasts made by the financial press and the analyst community about the path of the financial markets in the current year find themselves in need of a revision by the middle of 2018. For example, the prospect of the globally synchronized acceleration of growth has clearly been weakened, emerging economies have faced a difficult first half of the year, and the much-anticipated recovery of Europe did not follow through properly amid resurgence of political crisis sentiment in the European Union.
Reason enough for us to go over the books, critically question the assessments made at the beginning of the year and re-assess if needed. Indeed, there are impacts on the two possible economic scenarios which we discussed in our Annual Outlook for 2018.
Download now
The half-year outlook of Dr. David-Michael Lincke on over 30 pages can now be downloaded for free.