Commodity November 2018
Will the trade war have a happy ending?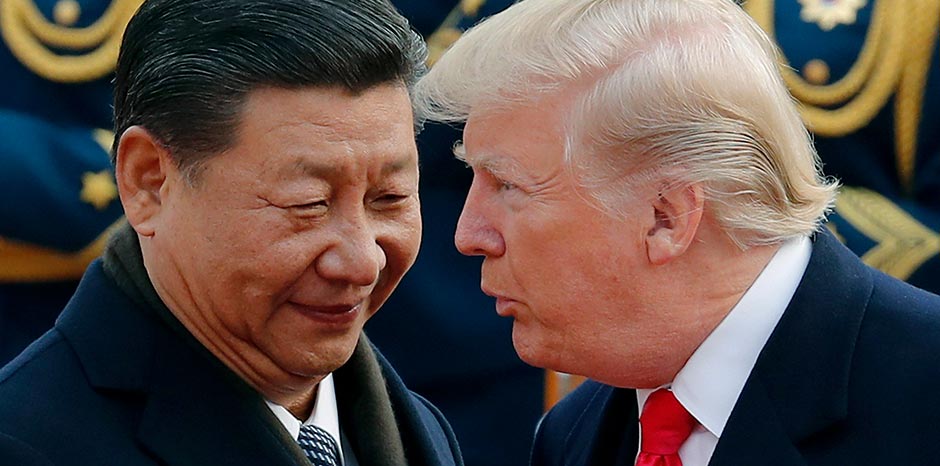 Will the trade war between the USA and China soon have a happy ending, or are the perspectives for the world economy still getting gloomier? Chinese President Xi Jinping and US President Donald Trump are trying to calm the trade situation for the first time in a long time before their meeting at the end of November. ANDY WONG AP / KEYSTONE
Cyclical commodity sectors are struggling with the gloomy outlook for the global economy. At the same time, soft commodities such as sugar and coffee are experiencing dramatic price increases. Dr. David-Michael Lincke, Head of Portfolio Management, on current developments in the commodity markets.
With investor risk aversion no longer confined to emerging economies encroaching on developed markets and a surprisingly fierce correction gripping US equity markets, commodity markets have turned their attention towards a potential slowdown of global growth dynamics. Consequently, cyclical commodity sectors such as energy and base metals struggled in October while cyclically less exposed areas such as agriculture held up better and partially enjoyed significant price gains.
Sugar and coffee increase dramatically
Concerns that Saudi Arabia might react to Western political attacks or sanctions in response to the Kashoggi affair by weaponizing its dominant role as a supplier of crude oil to the world did not translate into further upside for fossil energy prices. Instead, market attention turned towards the potential of demand destruction as a function of elevated energy prices. For the most part, this danger is being ignored by the markets so far, even though domestic currency weakness observed across emerging markets has put the squeeze on consumers and companies in those economies most responsible for recent energy demand growth. Sustained dollar strength and rising uncertainty with respect to the global economic outlook is keeping pressure on base metals despite increasing signs of widespread supply tightness. On the other hand, rising risk aversion gripping US equity markets has rekindled investor interest in precious metals and propelled moderate price gains in October. While major grains keep being weighed down by the ongoing US-China trade conflict given the benchmark role of US grain future contracts, selected soft commodities such as raw sugar and coffee have experienced dramatic price recoveries despite little change in supply and demand patterns. The primary driver of these outsized moves has been the Brazilian currency, which strengthened substantially against the US dollar in the wake of presidential elections in Brazil, the dominant producer of sugar cane and Arabica coffee.
Ex-agricultural strategy holds its own over the year
Thus, contrary to the year-to-date trend, strategies featuring a pronounced cyclical or energy-heavy profile underperformed in October. While the S&P GSCI Commodity TR index gave up significant ground with a decline of -5.84%, losses of the more balanced benchmark Bloomberg Commodity TR were confined to -2.16%. Our own PACI strategy significantly outperformed the benchmark limiting its retreat to -1.13%. Ex-Agriculture strategies given their naturally energy- and metals-heavy characteristics lagged in October, but were able to defend their lead over broad benchmarks on a year-to-date basis.