Commodities September 2018
Trade dispute weighs on the markets.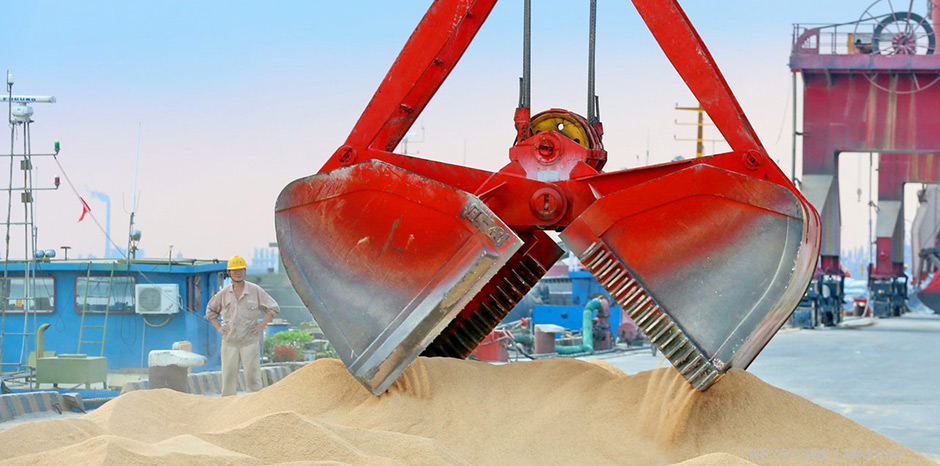 Due to the trade conflict with the USA, China is reducing imports of soya. It is expected that China will import over ten million metric tons less. In the port of Nantong, animal feed made from Brazilian soy is unloaded at the beginning of August. XU CONGJUN KEYSTONE/MAXPPP
As in previous months, uncertainty about a potential escalation of the trade dispute between the United States and China in particular in the commodity markets weighed heavily in August. Dr. David-Michael Lincke, Head of Portfolio, gives his insights on the latest commodities evolutions.
The strong recovery of the energy sector towards the end of the month driving the price of Brent crude oil back towards year-to-date highs was fueled for one by a surprisingly strong draw of inventories in conjunction with robust product and refinery demand. In addition, concerns over potential export disruptions from Venezuela and Iran given the impending deadline for US sanctions to take effect in November propelled prices.
Only aluminums tended to be stronger
Persistent weakness of the Chinese Yuan combined with lack of progress of US-China trade talks weighed on base metal markets with the exception of aluminums, which tended higher in expectation of winter production cut-backs in China. Lack of safe haven demand despite a deepening of the on-going crisis in emerging markets pressured gold and precious metals prices in general with silver suffering the most considering its industrial profile.
Soya is depressing market confidence
While agricultural commodities had figured among market participants' favorites in July, sentiment flipped to the downside quite dramatically in August. Apart from latent trade conflicts and the related announcement of subsidies for US farmers threatening to distort market pricing, strong upward revisions to crop yield estimates particularly for soybeans weighed on market sentiment.
Metals and agricultural raw materials pollute PACI
At the sector level, divergent trends were in evidence. Strength in the energy space, however, was unable to compensate for widespread weakness across all other sectors. As a consequence, the broad-based Bloomberg Commodity TR benchmark suffered a loss of -1.77%. Our own PACI strategy tended weaker as well giving back -2.13%. Merely the particularly energy-heavy S&P GSCI Commodity TR benchmark registered a gain of +1.08%. Unsurprisingly, ex-agriculture strategies fared better outperforming their broader peers (Bloomberg Commodity ex-Ag ex-LS TR +0.13%, PA Energy & Metals TR -1.06%)