Structured products
Try out our new derivative platform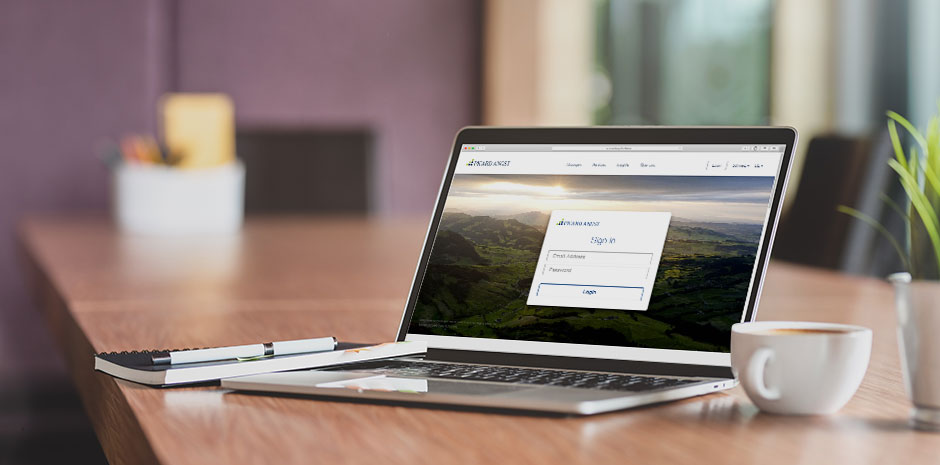 Register, log in, and get started: thanks to Picard Angst's HALO, you can create your own structured products in the blink of an eye.
You can now use Picard Angst's new digital derivative platform HALO to create your own structured investment products. Choose from a product universe of more than 6,000 underlying assets and an array of different issuers. See how easy structured investments can be – free of charge and without obligation.
HALO, our new derivative platform, offers institutional investors the opportunity to construct structured products that meet their specific needs and to price them automatically. You can access prices, product information and service throughout the entire life cycle.
Create your own account now. You can then log in immediately and test all functions free of charge and without obligation.
Your benefits
More than 6,000 underlying assets
An array of different issuers
Subscription volumes from just USD 1,000
Smart dashboard and watchlist
Adjustable returns profile, hedging, maturities
Performance analysis and back-testing
Individual pricing updated daily
Dynamic term sheets and prospectuses
Video tutorial
Try it out now, with no obligation!
Try out Picard Angst's new derivative platform HALO free of charge and without obligation.
Create your own account now. You can then log in immediately and test all functions free of charge and without obligation.
---
Make a demo appointment now!
Discover the benefits of Picard Angst's new HALO platform now. Book a no-obligation demo appointment.
Book HALO demo
---
Your contact
Christopher Kumpas
CEO Picard Angst MEA
+
Picard Angst MEA Ltd. is a Private Company, established in Dubai International Financial Centre (''DIFC'') and regulated by the Dubai Financial Services Authority (''DFSA''). DFSA regulated firms are subject to Client Classification requirements and not all services and or products promoted may be suitable for Retail Clients under the DFSA rules and regulations. You are encouraged to seek independent financial advice as to your classification before entering into any transaction with the firm. This material is intended for use only by a Professional Client or Market Counterparty, as defined by the DFSA Client Classification requirements. This information is not intended for, should not be relied upon by, nor distributed to Retail Clients. Professional Clients may not be afforded the Retail Client protection and compensation rights that may generally be available to them from within the DFSA and other jurisdictions. For further information please contact: Picard Angst MEA Ltd., principal place of business: DIFC, Office No. 2008, Level 20, Emirates Financial Towers, South Tower, PO Box 506935, Dubai, United Arab Emirates.
Any opinions, projections, forecasts or estimates in this report reflect only current views of the author and are subject to change without notice. Picard Angst MEA Ltd. has no obligation to notify a reader or recipient of this publication in the event that any matter, opinion, projection, forecast or estimate contained herein, changes or subsequently becomes inaccurate, or if research is withdrawn.
The investments referred to in this publication do not take into account the recipients suitability requirements or investment risk appetite. Recipients are urged to base their investment decisions upon their own appropriate investigations that they deem necessary. In the event of any doubt about any investment, recipients should seek independent investment, legal and/or tax advice regarding the appropriateness of any transaction.
Any loss or other consequence arising from the use of the material contained in this publication shall be the sole and exclusive responsibility of the investor and Picard Angst MEA Ltd. accepts no liability for any such loss or consequence. Please note past performance is not necessarily a guide to the future performance of an investment.
Picard Angst MEA Ltd. aims to be transparent, fair in business dealings and to adhere to DFSA conflicts of interest requirements. For further information please contact the Dubai office.